K-1 Visa for Fiance(e) of U.S. Citizen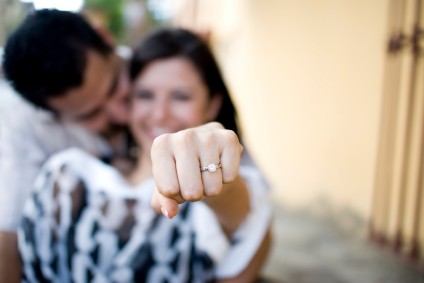 K-1 Visa Information
Related Information

Overview: Foreign national fiance(e)s of U.S. citizens may enter the United States on the K-1 visa.  Once in the United States, the foreign national may marry the U.S. citizen petitioner and may then seek permanent residency and, eventual, citizenship.
Qualifications: The U.S. citizen and the foreign national fiance(e) must comply with certain conditions; including,
being willing and able to marry within 90 days of the fiance(e)'s arrival in the United States,
the petitioner must be a U.S. citizen, and
the couple must demonstrate good faith intention to marry.
Additionally, the couple must physically met within the two years prior to filing the petition. (this "two-year meeting" requirement may be waived in extreme circumstances).
Process: The K-1 fiance visa process has multiple steps and takes months to complete. Initially, a U.S. citizen must file a fiance(e) visa petition with the U.S. Citizenship and Immigration Services (USCIS).
Currently, the USCIS is taking about five months to complete this step. Once the fiance(e) petition is approved, the fiance(e) will need to obtain the K-1 visa from a U.S. Consulate in the fiance(e)'s country.

At this step an interview at the U.S. Consulate is required.  Additionally, a medical examination of the fiance(e) and the presentation of supporting documentation is required. This step can take many months to complete. After the K-1 visa is obtained, the fiance(e) may enter into the United States to marry. The couple must marry within 90 days of the fiance(e) entering the country. Once married, the newly wed foreign national must adjust status to become a permanent resident.
Two-Year Meeting Requirement Waiver: The two-year meeting requirement may be waived  if the K-1 couple demonstrates that meeting would cause extreme hardship to the U.S. citizen petitioner, or if it would violate the foreign national's culturally strict and long-established customs.
In practice, establishing this requirement is extremely difficult and should only be attempted after proper guidance by a k-1 visa attorney. Gafner Law Firm has assisted others in obtaining this waiver, and is willing to assist any k-1 couples who believe they qualify for this waiver.
K-1 Visa Costs:
Government Filing Fee: $340 (for initial K-1 visa application)
More Information: For more information about the K-1 Visa, please contact Gafner Law Firm, or visit the U.S. Citizenship and Immigration Services Website.